15-16 September 2019 - Daily Current Affairs
1. Pankaj Advani clinches record 22nd world billiards title
India's Pankaj Advani (34-years) clinched a record 22nd world titles by winning a 4th straight final in the 150-up format at the IBSF World Billiards Championship in Myanmar.
In a repeat of last year's final against local favourite Nay Oo, Pankaj re-enacted the one-sided match with the same eventual outcome as well as identical scoreline of 6-2.
Pankaj Advani has brought home a world trophy every year ever since returning from a professional stint in the UK in 2014.
In the short format of billiards, this is Advani's fifth title in the last six years.
Source: Times of India
2. Sourabh Verma wins Vietnam Open Super 100 title
India's Sourabh Verma (26-year) registered a thrilling three-game win over China's Sun Fei Xiang to claim the men's singles title at Vietnam Open BWF Tour Super 100 badminton tournament at the Ho Chi Minh City.
Sourabh Verma (Madhya Pradesh) recovered from a mid-game slump to beat Sun 21-12, 17-2, 21-14.
This victory marks Verma's second Super 100 win in the ongoing calendar year.
Earlier, he had won the Hyderabad open and Slovenian International earlier this year,
Note:
The 2019 Vietnam Open is the seventh Super 100 tournament of the 2019 BWF World Tour and also part of the Vietnam Open championships.
This tournament is organized by the Ho Chi Minh City Badminton Association and sanctioned by the BWF.
Source: DD News
3. Kaushal Dharmamer clinches Myanmar International Series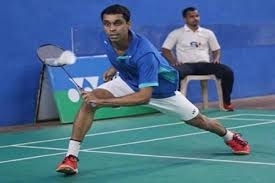 Indian shuttler Kaushal Dharmamer (23-years) clinched the Myanmar International Series with a come-from-behind win over Karono Karono (Indonesia) in a thrilling men's singles final at National Badminton Stadium in Yangon.
Kaushal Dharmamer had won the Hatzor International in October last year, recovered after dropping the opening game to outwit Karono 18-21, 21-14, 21-11 in a match that lasted an hour.
Source: AIR News
4. Lakshya Sen clinches men's singles title of Belgian International Challenge
Indian shuttler Lakshya Sen (18-years) stunned second seed Victor Svendsen (Denmark) in straight games to clinch men's singles title at the Belgian International Challenge.
Lakshya notched up a comfortable 21-14, 21-15 win over Svendsen in the title clash.
Earlier Lakshya has beaten Denmark's Kim Bruun 21-18, 21-11 to win in a 48-minute semi-final clash.
Note:
The Belgian international is an international Badminton open tournament, held since 1958 but in irregular periods.
5. India beat Bangladesh by five runs to lift U-19 Asia Cup title
India clinched the Under-19 Asia Cup title (eight editions) with a thrilling five-run win over Bangladesh in a low-scoring final at R. Premadasa Stadium, Colombo.
Defending a paltry total of 106, India dismissed Bangladesh for 101 in 33 overs.
Left-arm spinner Atharva Ankolekar (18-years), emerged as the star of the Indian team, with figures of 5 for 28 from 8 overs.
Note:
The 2019 Under-19 Asia Cup cricket tournament was held in Sri Lanka from 5th September to 15th September 2019.
8 teams participated in the tournament, including 5 full members (India, Pakistan, Bangladesh, Sri Lanka and Afghanistan) and three qualifiers (Kuwait, Nepal and United Arab Emirates).
Final Score:
India: 106 (32.4 overs)
Bangladesh: 101 (33 overs)
Player of the match: Atharva Ankolekar (India).
Source: The Times of India
Important Days
6. 15th September: Engineer's Day
Engineers' Day is celebrated every year on 15th September in India commemorating the birthday of one of the greatest engineers in India, Bharat Ratna Sir Mokshagundam Visvesvarayya.
Mokshagundam Visvesvaraya was an Indian engineer, scholar, statesman and the Diwan of Mysore from 1912 to 1918.
He was an engineering pioneer of India whose genius reflected in harnessing of water resources and building and consolidation of dams across the country.
He is a recipient of the Indian's highest honour, the Bharat Ratna (1955).
The Telangana state celebrates Engineers day on 11th July on the birthday of Ali Nawaz Jung Bahadur.
7. 15th September: International Democracy Day
The International Day of Democracy is being observed across the world on 15th September every year to raise awareness about the democratic system.
The 2019 theme for democracy day was 'participation'.
This year's International Day of Democracy is an opportunity to recall that democracy is about people. Democracy is built on inclusion, equal treatment and participation.
It is a fundamental building block for peace, sustainable development and human rights.
Note:
In 2007, the United Nations General Assembly (UNGA) resolved to observe 15th September as the International Day of Democracy with the purpose of promoting and upholding the principles of democracy.
8. International Day for Preservation of Ozone Layer being observed today
The International Day for the Preservation of the Ozone Layer is being observed every year on 16th September for the preservation of the Ozone Layer.
The Ozone layer is a fragile shield of gas which protects the Earth from the harmful ultraviolet radiation of the sun and thus helping preserve life on the planet.
The theme for this year celebrates over three decades of remarkable international cooperation to protect the ozone layer and the climate under the Montreal Protocol.
It reminds us that we must keep up the momentum to ensure healthy people and a healthy planet.
Note:
The day marks the commemoration of the date of signing of the Montreal Protocol in 1987 on substances that deplete the Ozone layer.
The principal aim of the Montreal Protocol is to protect the ozone layer by taking measures to control the total consumption of these chemicals.
Science & Defence
9. DRDO hands over second 'Netra' early warning system to IAF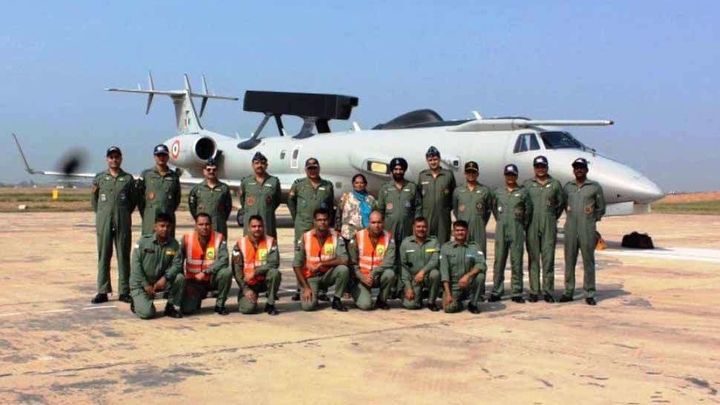 The Defence Research Development Organization (DRDO) handed over the second Airborne Early Warning and Control (AEWC) aircraft 'Netra' to the Indian Air Force (IAF).
An Airborne Early Warning and Control (AEWC) aircraft 'Netra' had played a stellar role during the Balakot airstrikes that had been carried out by the IAF in February 2019.
It provided surveillance and radar coverage to the five Mirage jets that bombed terror launch pads in Balakot in Khyber-Pakhtunkhwa province in Pakistan.
It has been designed and developed by scientists of the DRDO, with assistance from the Bengaluru-based Centre for Airborne Systems.
Appointment
10. UN appoints veteran Indian Officer Abhijit Guha to lead its mission in Yemen
UN Secretary-General Antonio Guterres has appointed veteran Indian Army official Abhijit Guha (Lieutenant General -retired) as the head of the world body's observer mission in Yemen's port city of Hodeidah.
Lieutenant General (retired) Abhijit Guha has been appointed as the Chair of the Redeployment Coordination Committee (RCC) and head of the UNMHA.
Guha succeeds Danish Lieutenant General Michael Lollesgaard, who served in those posts from January 31 to July 31, 2019.
Guha is a graduate of the Defence Services Staff College, the College of Combat, and the National Defence College, each in India.
11. Justice P Lakshmana Reddy appointed as first Lokayukta of Andhra Pradesh
Justice P. Lakshmana Reddy (Retired) has been sworn in as the Lokayukta of Andhra Pradesh for five years.
Governor Biswabhusan Hairchandan administered the oath of office to Justice Reddy at a function in Vijayawada.
He is the first Lokayukta to be assuming charge since the state bifurcated in 2014.
Note:
The 'Lokayukta' is an anti-corruption ombudsman organization in the Indian states.
Once appointed, Lokayukta can not be dismissed nor transferred by the government and can only be removed by passing an impeachment motion by the state assembly.
National Affairs
12. Great Ganga Run-2019 flagged off in New Delhi
Gajendra Singh Shekhawat (Jal Shakti Minister) and Kiren Rijiju (Sports Minister) jointly flagged off Great Ganga Run-2019 at Jawaharlal Nehru Stadium in New Delhi.
A large number of people from all age groups participated in the marathon.
Participation of the people in the run corroborates the fact that people are not only aware of the importance of water but are active to conserve the important resource.
It was organized to create awareness about the river Ganga.
Jal Shakti ministry will organise Ganga Expedition from October 9 as well.
Source: DD News
13. Traditional Neermahal Jal Utsav concludes in Tripura
The three-day-long traditional Neermahal Jal Utsav concluded with eye-catching boat race and swimming competitions at Rudrasagar lake.
Chief Minister of Tripura Biplab Kumar Deb flagged off the boat race.
Neermahal is a water palace built at the middle of Rudrasagar lake by Maharaja Bir Bikram Kishore Manikya in 1930 as his summer resort being inspired by the Mughal style of architecture.
Source: AIR News
Banking & Finance
14. Aadhaar verification to be mandatory for new dealers from Jan 2020: GSTN
The 'GST Network' has decided to make Aadhaar authentication or physical verification mandatory for new dealers from January 2020 to check malpractices in Goods and Services Tax (GST).
Deputy Chief Minister of Bihar Sushil Kumar Modi, who heads the Group of Ministers of GST Network made the announcement in Bengaluru.
In the first phase, Aadhaar authentication will be mandatory for new dealers.
Afterwards, all those enrolled on GSTN would be asked to provide their Aadhaar numbers.
As refunding is a big issue, the GSTN decided on complete online refunding from 24th September this year from a single source, either by the Central GST or state GST.
Those who do not want to give their Aadhaar numbers would have to undergo physical verification.
Note:
Goods and Services Tax Network (GSTN) is a non-profit organisation formed for creating a sophisticated network, accessible to stakeholders, government and taxpayers to access information from a single source (portal).
The portal is accessible to the Tax authorities for tracking down every transaction, while taxpayers have the ability to connect for their tax returns.
Source: DD News
International Affairs
15. Vincent & Grenadines to join International Solar Alliance
Saint Vincent & Grenadines became the 79th country to join the International Solar Alliance (ISA).
The primary objective of the alliance is to work for efficient exploitation of solar energy to reduce dependence on fossil fuels.
The International Solar Alliance is a group of 121 solar resource-rich countries with headquarters in Gurugram, India.
The organisation aims to deploy over 1,000 gigawatts of solar energy and mobilise more than USD 1,000 billion into solar power by 2030.
Note:
Saint Vincent and the Grenadines is an Anglo-Caribbean country in the Lesser Antilles island arc, in the southern portion of the Windward Islands.
It lies in the West Indies at the southern end of the eastern border of the Caribbean Sea where the latter meets the Atlantic Ocean.
16. President Kovind inaugurates Mahatma Gandhi's bust in Switzerland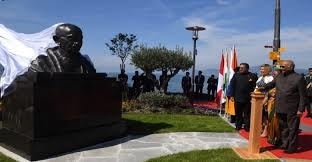 President Ram Nath Kovind has inaugurated a bronze bust of Mahatma Gandhi in Villeneuve in Switzerland.
After unveiling the statue, President Kovind said Mahatma Gandhi's ideology of ahimsa, peace and living in harmony with nature is relevant even today.
The President is on a five- day visit to Switzerland to boost business and cultural ties.
The bust was unveiled to mark the visit of Mahatma to Villeneuve in 1931.
The idol sculpted by Ram Vanaji Sutar is placed on a high pedestal made of sandstone extracted from Switzerland.
Source: AIR News