02 May 2019 - Daily Current Affairs
1. Paytm launches recurring Payments Service for Merchants
Paytm has launched a recurring payment (auto pay) service for merchants that are working on a digital subscription model.
The move will allow the subscription-based businesses to collect payments from their subscribers effortlessly.
The auto pay service is targeted at people who use Paytm for bill payments, content subscription, grocery purchases, membership fees, housing society payments etc.
The service is being offered as an additional mode of payment other than credit/debit cards, internet banking and other Paytm proprietary instruments.
Paytm is the market leader in the Payment Gateway industry in India and processes 400 million transactions every month for its merchant partners.
Note:
Recurring payments are an automatic payment system wherein the merchants automatically charge their customers for a specified service on a pre-arranged schedule.
This requires the merchant to first get explicit permission from the subscriber and post-one-time authorisation fee, the subscription amount will automatically get deducted after a regular interval.
Source: Business Today
2. CBDT and GSTN sign pact to nab evaders, reduce black money generation
The income tax department and Goods and Services Tax Network (GSTN) signed an agreement to facilitate the exchange of data to nab tax evaders and reduce black money generation.
The move will allow the I-T department to verify the information filed by businesses in income tax returns, compared to the annual GST returns.
Both sides will decide on the modalities for "automatic", "spontaneous" and "request based" exchange of data.
The I-T department will share key financial information, including the status of I-T return filings, turnover of the business, gross total income, and turnover ratio among others with GSTN.
The MoU shall also include different modalities such as confidentiality, timings, secure preservation, disposal after use, related to the exchange of data, the circular issued by the central board of direct taxes.
Source: Business Standard
3. India Ratings & Research Lowers Growth Forecast For 2019-20 To 7.3%
India Ratings & Research (A Fitch Group Company) has lowered the country's growth forecast for the current fiscal to 7.3%, (earlier projection of 7.5 %).
The agency has listed three key reasons for lowering its projection.
Prediction of lower-than-normal monsoon for 2019 and the continued agrarian distress.
The loss of momentum in the industrial output growth, especially manufacturing and electricity, is likely to hurt growth.
The slow progress in cases referred to the National Company Law Tribunal under the Insolvency and Bankruptcy Code, 2016, for resolution of the non-performing assets of the banking sector becoming a long-drawn-out process.
Source- The Hindu Business Line
4. SEBI Fines NSE Over Rs 625 crore in Co-location Scam
Markets regulator SEBI directed National Stock Exchange (NSE) to pay more than Rs 625 crore in the case of misuse of its co-location facility.
SEBI has been probing alleged lapses in high-frequency trading offered through NSE's co-location facility.
Two former chief executive officers, Ravi Narain and Chitra Ramkrishna have been asked to disgorge 25% of respective salaries drawn during a certain period.
According to the order, the exchange has also been prohibited from accessing the securities market directly or indirectly for six months.
Source- The Hindu Business Line
National Affairs
5. Defence Ministry-PSU to build 8 anti-submarines shallow watercrafts
Garden Reach Shipbuilders & Engineers (Kolkata-based defence shipyard) signed an Rs. 6,311-crore contract with the Defence Ministry to build eight anti-submarine warfare shallow watercraft for the Indian Navy.
The first vessel will be delivered within 42 months from the contract (by October 2022).
The ASWSWCs are equipped with sophisticated sonar, with an algorithm that differentiates the signals reflected off the enemy submarine from those bouncing off the sea bed.
These vessels will also have the ability to sprint fast for short bursts order to maintain contact with a submarine.
After that, GRSE must deliver two more ASWSWCs annually, completing delivery by April 2026.
Source: DD News
6. Meghalaya: GSI North Eastern Region installed geological display boards at Mawmluh cave, Therriaghat
In Meghalaya, the Geological Survey of India (GSI) North Eastern Region (NER) installed two geological display boards at two important geological sites in the State with geo-scientific information which will help in creating awareness among visiting tourists, students and the general public.
The boards are unveiled at Mawmluh cave and Therriaghat, Sobhar in East Khasi Hill District.
Mawmluh cave made headlines earlier as high resolution stable isotopic studies of the stalagmites from the cave have shown that there was a major climatic event about 4200 years ago.
The stalagmite in the Mawmluh cave has been tagged a Global Stratotype Section and Point (GSSP) which is the first formally ratified marker of a geological time period in India.
The Um-Sohryngkew (Wahrew) river section at Therriaghat is known for having the most complete records of the Cretaceous-Palaeogene (K-Pg) boundary transition in India.
Source: AIR News
7. India 4th Biggest Military Spender in 2018: SIPRI report
According to the latest report from the Stockholm International Peace Research Institute (SIPRI), India was the world's fourth biggest military spender in the year 2018 behind the United States, China, and Saudi Arabia.
The global military spending is 2.1% of the world GDP.
The US spending went up by 4.6% to reach USD 649 billion in 2018.
China went 5% more to reach USD 250 billion, which is 10 times higher than the amount spent by Beijing in 1994.
India accounts for 3.7% of the global defence spending.
Note:
Stockholm International Peace Research Institute (SIPRI) is an international institute based in Sweden, dedicated to research into conflict, armaments, arms control and disarmament.
List by the Stockholm International Peace Research Institute 2019 Fact Sheet (for 2018)
Rank
Country
Spending
(US$ Bn.)
% of GDP
1.
United States
649.0
3.2
2.
China
250.0
1.9
3.
Saudi Arabia
67.6
8.8
4.
India
66.5
2.4
5.
France
63.8
2.3
National Appointment
8. Dilip Kumar appointed as Officer on Special Duty in the office of Lokpal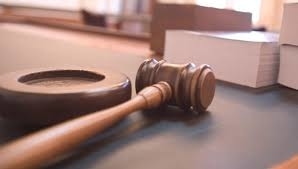 Senior IAS officer Dilip Kumar (1995-batch: Punjab cadre) has been appointed as the Officer on Special Duty (OSD) in the office of Lokpal for a period of six months.
It is perhaps the first official appointment of a bureaucrat in Lokpal.
Currently, Mr Kumar is the joint secretary, National Human Rights Commission (NHRC).
President Ram Nath Kovind had administered the oath of office to Justice Pinaki Chandra Ghose as the Chairperson of Lokpal (on 23rd March).
Source: Business Standard
Obituaries
9. Former Ethiopian President Negasso Gidada passed away
The former Ethiopian president, Dr Negasso Gidada (75 years) passed away in Germany where he was undergoing medical treatment.
He was the president of Ethiopia between 1995 and 2001.
He was the first head of state after Ethiopia adopted a new constitution transforming the country into a federal state, with increased autonomy given to the different regions.
He was chairman of Oromo People's Democratic Organization (OPDO), now renamed Oromo Democratic Party.
He received his PhD in history from Goethe University in Frankfurt, Germany.
Source: The Times of India
Sports
10. Isac Doru appointed as AIFF technical director
Romania's Isac Doru (56-year) has been appointed as the new technical director for the Indian football team.
Isac will take over the role from interim technical director Savio Madeira.
Doru was selected from a list of over 60 candidates who had applied for the post.
Mr. Doru comes with a rich experience of almost 29 years in international football across several countries including France, Japan, USA, Romania, Saudi Arabia, Qatar amongst others.
Source: Sports Star
11. Shreyas Gopal claims a hat-trick in the five-over-a-side game in IPL-2019
Rajasthan Royals leg-spinner Shreyas Gopal (25-years) had claimed the hat-trick in the Indian Premier League (IPL)- 2019 against Royal Challengers Bangalore at the M Chinnaswamy Stadium in Bengaluru.
He dismissed Bangalore's Virat Kohli (25), AB de Villiers (10) and Marcus Stoinis (0) to achieve the feat.
Gopal's hat-trick is the 19th instance of a bowler registering a hat-trick in the IPL history.
Kings XI Punjab's Sam Curran claimed the first hat-trick of the Indian Premier League (IPL)-2019 season.
Note:
A hat-trick occurs in cricket when a bowler dismisses three batsmen with consecutive deliveries.
Indian leg-spinner Amit Mishra holds the record for most hat-tricks in the IPL league, achieving the landmark on three occasions.
Source: The Times of India
>>>>>>>>>>>>>>>>>>>>>>>>>>>>>
Prep Smart, Score Better, go gradeup!
'Thoughts of the day'
"A Hundred load of worry will not pay an ounce of debt."
GK Quiz (for previous day's news only) Take the quiz below to find out how well-versed you are in
current affairs
. You can also go through the Daily GK Update:
1st
May 2019
before attempting the quiz.
Read
Daily GK Update of the 1st May 2019 here.
For in-depth conceptual clarity in all topics for SBI Clerk & PO 2019 exam in Hindi, take a look at SBI PRO Course 2019 (हिंदी). Prepare with expert faculty who have vast teaching experience for CAT and Banking exams. This is the best possible utilisation of your time to get ready for the exam. Your medium should not be a hindrance in your success. Enrol Now.
For more details, call on 9650052904 or follow the link below. You can also send us an email at
help@gradeup.co
Thanks
Team gradeup.